The
Bat Clan
are a
Deep Forest Clan
. They take a minor part in Oath Breaker, and the most well known member is Nef. She was a
Soul-Eater
who featured only once in the series, in the book
Soul Eater
.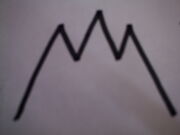 In the end of Soul Eater, Nef sacrifices her life to shatter part of the fire opal in order to 'repay a debt' to Torak's father. She seemed a little hesitant to harm others and ended up helping Torak. In the end, Torak's opinion of her changes slightly.
Ad blocker interference detected!
Wikia is a free-to-use site that makes money from advertising. We have a modified experience for viewers using ad blockers

Wikia is not accessible if you've made further modifications. Remove the custom ad blocker rule(s) and the page will load as expected.